Sunday, June 1- St. Elizabeth's Guild meeting after church

Sunday, June 8- we'll be celebrating Pentecost (the birthday of the church, the day we celebrate the gift of the Holy Spirit upon all of us). The service will be fun and interactive for all ages! Bring your kids; bring your own inner-child and remember to wear red!
June 8 also the day of our Chicken BBQ. (Details below)
Catch up with friends or make new connections at the B-mets Episcopal Night:
The Binghamton area Episcopal churches have a tradition of going to a B-Mets game together each summer. This year the Episcopal Night at the B-Mets is
Friday, June 13

.
Bishop Skip will be throwing the first pitch and there will be fireworks after the game.
Tickets are $7. Please let Rev. Kay know if you are interested.
Thank you to ALL who participated in Zion's annual Chicken Barbecue Meal on Sunday, June 8th!


---
Lydia's Circle meets at 6:30 on most Monday nights.
Please submit your email to be on the contact list.
zionwindsor@aol.com
---
Thanks to all who attended the first Philly Cheese Steak events of the year on
Wednesday evening, April 23 in the front lawns of the church
and Saturday, May 4 in Klumpp Park.
We'll be having more in the future!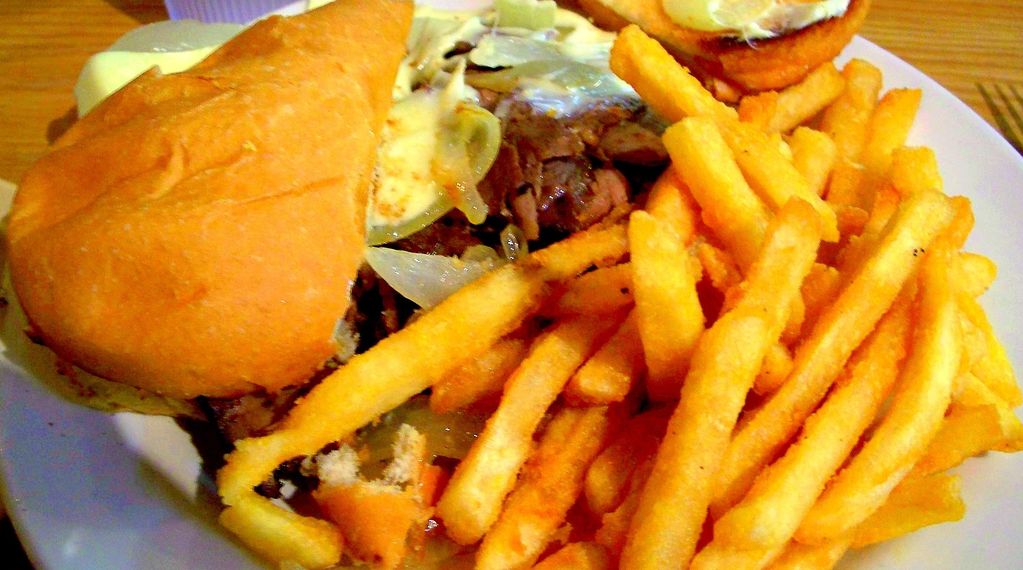 The Cabin Fever Dinner was another fun event at Zion and we will be doing this one again!
Fall Festival and Blessing of the Animals!
We had a wonderful time at the Fall Festival on Saturday, October 12th, 2013!
We had fall-themed games and activities, pony rides, and face painting.
The biggest hit of all was the huge pile of autumn leaves that the children played in for hours!
We had Hot Dogs, Hamburgers, chips, water with autumn cookies and cupcakes to decorate!
Our afternoon concluded with the Blessing of the Animals.
We prayed for God's wonderful creatures including dogs, cats, birds, ponies, chinchillas and a turtle!